The Grouse House / Penthouse
Room Rates & Policies
(Scroll down for more info)
CALL or TEXT 845-246-1852
(between 7:AM and 9:00PM E.T.)
Or EMAIL Gilbert Hetherwick at
SCROLL DOWN FOR MORE BELOW....
PAYMENT & CHECK IN/OUT TIMES:
At this time I can only take cash or checks. (Made out to "Gilbert Hetherwick"). But you can also use VENMO when you arrive... which would let you use a credit card. I do not ask for a deposit or an advance payment. You can pay me when you arrive. I'm a "traditional" B&B and I pay all of my hotel, sales, and income taxes...
And I only rent to one couple per week. Total privacy.
Check in time can usually be as early as 12 noon... Although sometimes I have to work around appointments... but it's really loose. And usually guests are able to have a sunset checkout... So you get an extra sunset!
We will connect before your trip about a time of arrival.
NO PETS PLEASE - OF ANY KIND - The grounds are a small nature sanctuary with deer, foxes, coyotes, hundreds of birds, groundhogs, chipmunks, occasional black bears and the fattest squirrels in Ulster County! Even well behaved animals can disrupt the animal world dynamic.
NUMBER OF GUESTS: The two of you will be the only guests on the property.
NO CHILDREN PLEASE : The Penthouse only sleeps two in the one king bed. The stairways and hot tub are also too big of a liability for kids to stay here.
HOW BREAKFAST WORKS: Self Service Continental Breakfast set up in the suite's kitchenette provided with fresh muffins and terrific pastries from The Hudson Valley Dessert Company in Saugerties... fruit... & juice in the mini-fridge... as well as "magical" Cafe Du Monde New Orleans coffee. Sleep as late as you like and have breakfast any time in total privacy. The only time I come into the suite is once during the day while you are out I will clean and replace dishes and utensils... take out the trash... and re-stock breakfast and coffee for the next morning.
STAIRWAYS: There are TWO external stairways as the Penthouse is on the third floor of the house and the second one is a steel spiral staircase. And you have to walk about 100 feet on a wide gravel drive from your parking space to the stairways.
SNOW & ICE IN WINTER: I keep a path and the stairs cleared of snow and ice in winter. As well as the Hot Tub which people can use down to about 15 degrees. Below THAT... and trust me... it isn't that much fun. And of course the outdoor shower is off anytime it is below freezing.
During snowstorms I offer my guests one garage slot in a covered enclosed garage at no aditional charge. It's great here in winter!
I Keep everything cleared and my snowplow guy is terrific and plows anytime after there is 4 inches of snow.
The main roads are really great... but my Adrienne Lane (1/8th mile) is private and I have to have it plowed.
The Town of Saugerties is TERRIFIC at snow removal on the main roads... just wait a couple of hours in a storm.
You should be fine with any front wheel drive car.... but if you have a HEAVY rear wheel drive only car... it might not be wise to stay here during a winter storm. And of course four-wheel drive rules!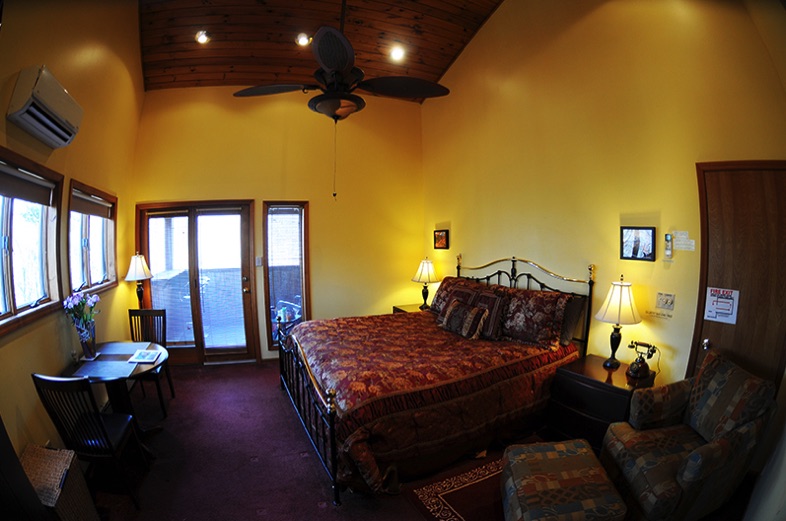 THE MORE NIGHTS YOU BOOK... THE LOWER THE PRICE PER NIGHT... SCROLL DOWN FOR MORE INFO...